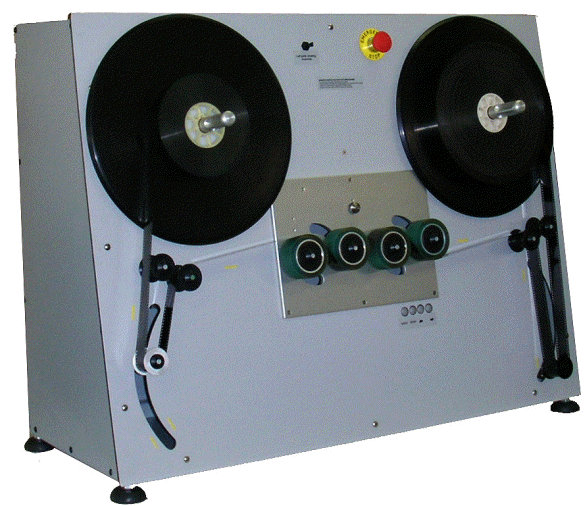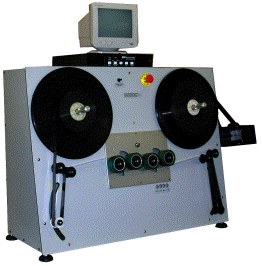 Film Rewinder-Cleaner (Cat. CINE5)
Cleans and winds up perfectly tight your negative in one only operation!
Automatically rewinds and cleans up to 2000 feet of negative or positive 16/35 film as much quickly as its safety requires
The winding speed, settable for each different film format is totally safe for old and archive film.
The two CPU controlled motors wind smoothly the film ensuring always perfectly tight batches.
During the wind-up operations the four PTR in line clean softly both film surfaces from dust and dirtiness.
Loading-unloading operations are simple and quick; the PTR rollers are easily removable, to be washed when needed.
On option the digital counter (feet/frames-meters-total frames-time code).
Scratch Finder is available on option as Optical Version (Cat.116-C) to enhance through an infrared CCTV system any scratch or fault on both film surfaces or as Stand Alone Version (Cat.116-A) to detect and stop them automatically.